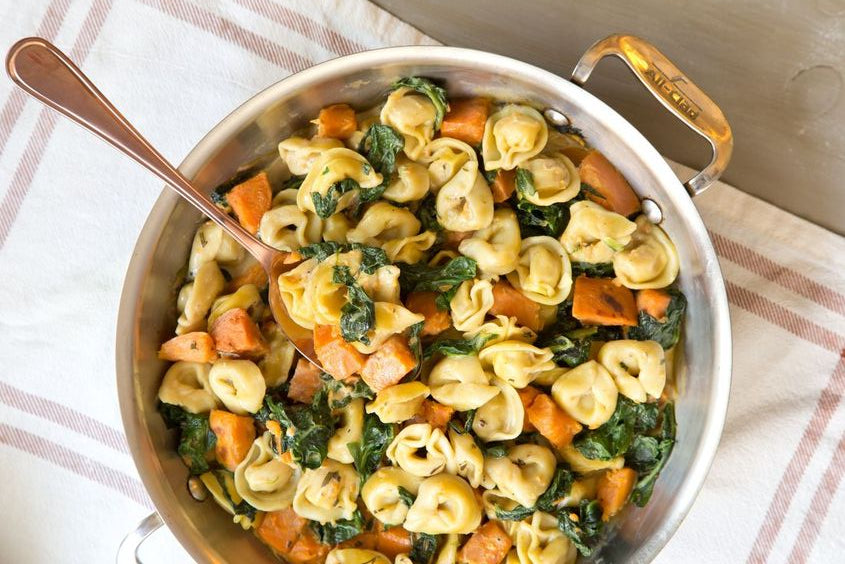 10 Fall Recipes you Have to Try
Fall is here! And it's been a long time since we've shared recipes on our blogs, so we are very excited to be sharing these seasonal cooking recipes with you. Here at Waku we are true believers in the replenishing powers of nature and the outstanding benefits of eating healthy foods made with great ingredients that are also easy to prepare. On this occasion we've gathered our Top 10 favorite fall recipes made with easy to find ingredients and that won't take a long time to prepare. These are all so good and we encourage you to check them all out and try at least one of them. Take a look!
Juicy tomatoes (and a ton of garlic!) create a built-in sauce for the chicken as everything roasts together on one sheet pan.
This savory spin on everyones go-to autumn gourd is perfect for an evening in the garden.


Eat this recipe when you're craving chicken parmesan at lunchtime. It's not heavy so it'll keep you awake and satisfied.


With a pressure cooker, this chili is ready in no time.


This heart-healthy salad is loaded with antioxidants, fiber-filled vegetables and healthy unsaturated fats (hello, avocado!).


Pile spuds with veggies, cheese and herbs for a filling SuperCarb Diet dinner.


Roast two pears and cut into chunks for a sweet addition.


Freshen up your applesauce side with the real deal.


This cold-night staple serves up ample creamy gooeyness, while a stealthy vegetable (puréed cauliflower!) boosts vitamins and fiber.



Bacon and blue cheese give this salad an exciting twist, while the orange dressing, arugula, and apples keeps it lively and fresh.
All Recipes Gathered From Good Housekeeping. Find more here: 40 Healthy Fall Recipes That Are Low In Calories and Taste Delicious