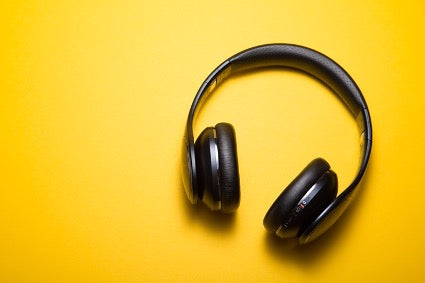 5 Health and Wellness Podcast We Currently Follow
How are you doing with your New Year's Resolutions? We are currently starting the fourth month of the year and we want to help you stay on track with this year's purposes. We know health and wellness were probably at the top of your list of priorities for what to care about this year, and if it wasn't, we highly suggest you put them up there right now!
Maintaining a balanced diet, exercising regularly and practicing mindfulness are some of the many ways in which we can take care of our bodies and minds in order for us to live fulfilling lives. What if, on top of that, we could have guidance, inspiration, and advice from experts? 
Enjoy Waku's 5 favorite Health and Wellness podcasts that will help you take that next step into a replenishing lifestyle:
A podcast that's real, unpolished, honest, and reflects on both the magic and the messiness of what it means to be human. Episodes will include conversations with the people who are teaching, challenging, confusing, or maybe even ticking us off a little. The podcast also has direct conversations with the audience about what Brené is learning from new research while also answering the audience's questions.
Each week Rich delves deep into all things wellness with some of the brightest and most forward thinking, paradigm-busting minds in health, fitness, nutrition, art, entertainment, entrepreneurship & spirituality. Intimate, deep and often intense, these are not interviews, they are conversations. A weekly aural dance designed to provoke, educate, inspire, and empower you to discover, uncover, unlock, and unleash your best, most authentic self.
Join Emily Abbate, every Monday, Wednesday, and Friday for a good time. Hurdle is a wellness-focused podcast where she sits down with inspiring individuals to talk about everything from their big wins to how they've gotten through some of life's toughest moments. On the show, you can expect vulnerability, motivation, and candid discussions with everyone from top athletes to aspiring entrepreneurs on what it really takes to follow your passions. The mission here is simple: To inspire you to be your best self, move with intention, and have some fun along the way.
Lewis Howes is a New York Times best-selling author, 2x All-American athlete, keynote speaker, and entrepreneur. The School of Greatness shares inspiring interviews from the most successful people on the planet—world-renowned leaders in business, entertainment, sports, science, health, and literature—to inspire YOU to unlock your inner greatness and live your best life.
The Sunrise on the Inside Podcast shares inspiring interviews and stories from thoughtful leaders in business, health & wellness, entrepreneurship and sports - we talk about tools, habits and tactics they use that help them feel calm, revived and rebalanced when they face challenges in life. Hosted by Nico Estrella, a serial entrepreneur, former professional soccer player and Co-founder of Waku.