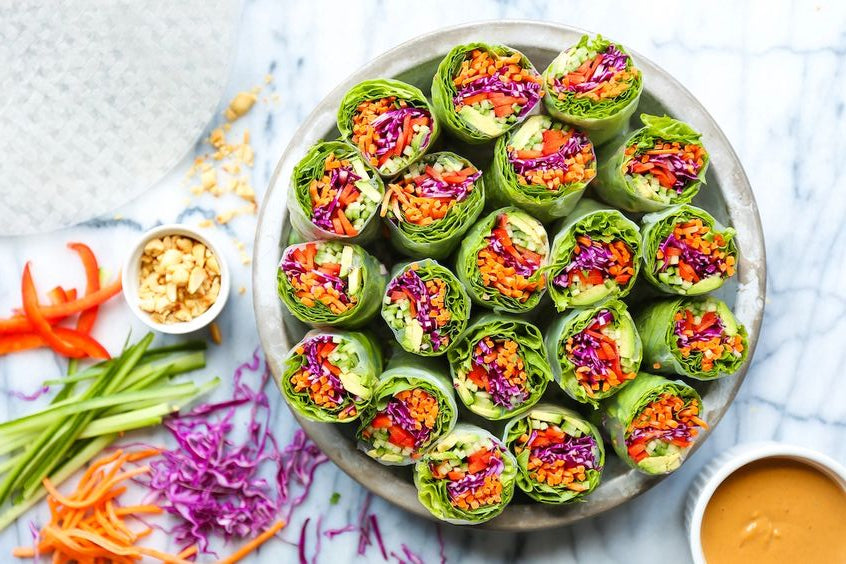 10 Spring Recipes You Have to Try!
As we are sure most of you have noticed by now, spring season is here! At Waku we are huge spring fans because of its warmth and colors, but specially because spring represents new beginnings! During spring, the earth's axis starts to tilt towards the sun, and therefore days get longer.
This is the season in which nature revives and reinvigorates after the cold winter months. Is during spring that plants start growing again and their flowers blooming, the new seedlings sprout out of the earth and hibernating animals awake.
Isn't this beautiful? Not only do plants and animals get more active with the beginning of spring, but so do humans! That is why, with this in consideration, we wanted to share with you our favorite 10 spring recipes, so that you can start cooking green, healthy and deliciously! Take a look!
This recipe offers a twist on the traditional carbonara with a varied selection of spring vegetables balancing the saltiness of the pancetta with the richness of egg yolks.
This recipe works more as a snack, but It definitely fulfills the purpose of a salty, healthy and crunchy meal that can be eaten in between meals or even as a side dish.
This recipe is the perfect transition from winter to spring. It utilizes the vibrant vegetables of spring and combines them with the warmth and comfort we usually seek for during the winter.
This recipe reveals and explains step by step the Chipotle (not so secret) secret guacamole recipe that will have you making this salsa over and over again during the springtime.
This easy to prepare, healthy meal has the exact measure of colors and flavor that the springtime demands. This is a recipe for two, so arrange a dinner date with your favorite person and start cooking!
This recipe offers a new and original take on the oh so boring and simple sandwiches we are normally used to prepare. A Vegan and Gluten-free adaptable!
An all-time favorite dish. This recipe plays with the versatility of potatoes and will taste delicious due to its creaminess and ways in which it can vary (like by adding bacon for example).
A classic! This fast and easy to prepare vegan recipe can be made in 20 minutes and will work as the perfect side dish all throughout the springtime.
This self-saucing one pot is like a roast dinner, but easier! It will definitely become a dinner favorite because it is easy to prepare, rich in iron fiber and folate!
This quick and easy to prepare dip is packed with creaminess, crunchiness and deliciousness. Served with your favorite salty chips, this will become the perfect appetizer for your spring events.
We encourage you to try at least three of this all time favorite recipes and share it with loved ones, we are sure this will make your spring meal prep easier and varied.
And hey! don't forget to accompany your meals with a bottle of the new Waku to have some extra gut-health support ;)
References
30 Vibrant Healthy Spring Recipes