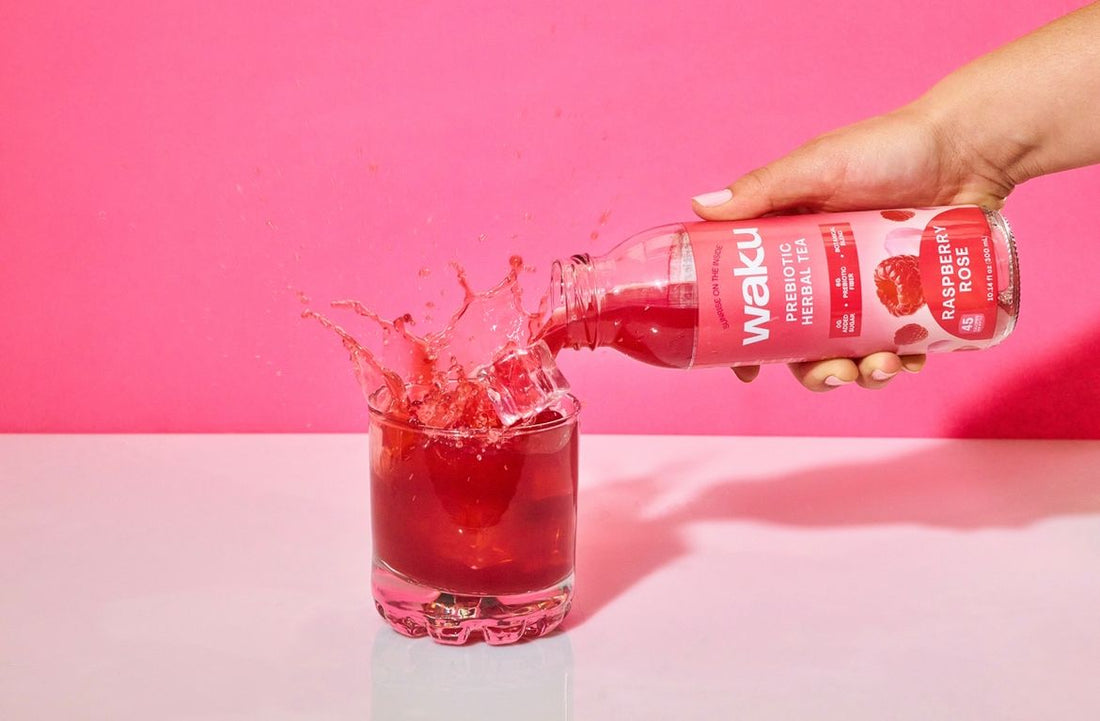 If you have read any of our previous blogs before, you may have already noticed that we love preparing refreshing cocktails and mocktails with our prebiotic herbal teas. And what's even better, is having one recipe that can be turned into both! Today we bring you a beautiful and delicious Raspberry Rose Mojito that can be family-friendly just by removing the rum, and the best part is that you don't even have to replace that ingredient, just increase the Waku!
Take a look at this recipe brought to you today by our lovely Sydney. You can find her on every social media site and visit we website Syd Sips. Take a look!
You will need:
- A bottle of Raspberry Rose Waku

- Sparkling Water or Seltzer

- Raspberries

- White Rum

- Mint leaves

- Lime juice

- Ice
How to prepare:
Start by pouring 6 mint leaves and 4 raspberries into a tall glass. Then, muddle them together and add 1oz. of freshly squeezed lime juice. Muddle again. Add ice to the taste and pour 2oz. of your favorite white rum and your desired quantity of Raspberry Rose Waku. Add a little bit of sparkling water to top it all off (you can skip this ingredient in the cocktail if you like) and stir it all together. Decorate with a couple of raspberries on top and a lime half at the edge of the glass and there you have it! A pink and delicious mojito that is also gut healthy! What more could anyone ask for!
If you want to turn this recipe into a mocktail, skip the rum and add sparkling water instead, oh! and more Waku so that it is sweet, yet bubbly!
Check out the original recipe here: