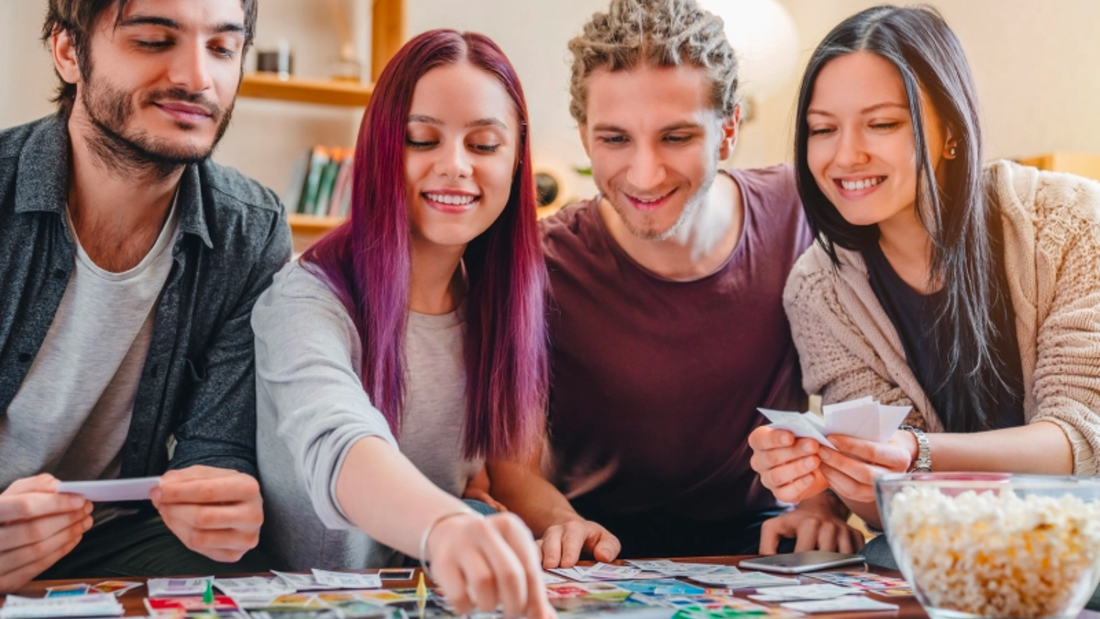 Holiday Games and Activities on a Budget
Top 3 Affordable yet Fun Games to Play with your Family and Friends
Tired of always playing the same Board Games during the holidays? Waku brings you a list of 3 games you can play this holidays with your family and friends without having to spend a lot of money (or none at all). Also, forget about competitive games and fighting over who bought what property on Monopoly. We know that Christmas Holidays are the perfect moment to spend time with our love ones and of course having fun while playing games. Take a look at these fun activities and surprise your loved ones with original, new game ideas to enjoy all together. Come on! Let's leave the phone to the side this holiday season!
Blown Away!
A quick game to see who has the best lungs. Just line up from 10 to 12 small candles on a table or counter and light them all up. Once you do that, take turns trying to blow all of them off with just one strong blow. The ones who manage to put out all the candles with just one blow win! To spice it up a little bit you can also put bills next to the candles or shots. That way, the person playing will have to grab the money next to the last put off candle or drink the shot next to the last put off candle.
Here, take a look at the inspo of Affordable Holiday Games and Activities:
------------------------------------------------------------------------------------- 
Collect Tiny Snowballs!
This game is an even easier and more affordable one. Just get yourself a big bowl or tray, a serving spoon and a bag or two of small cotton balls. Blindfold the person playing with anything you got in hand, just make sure they are truly not able to see! Then, give them 30 seconds to grab as many cotton balls as they possibly can. The fun part about this is that they won't be able to either see or feel how much they are grabbing! The person with the highest count of cotton balls inside the bowl or tray wins.
Check out how these families played it. Look at these ideas and surprise your loved ones:
------------------------------------------------------------------------------------- 
Stop, Don't Drop, and Roll

This game is all about being delicate but also fast. For this, you will need as many toilet paper rolls as players. If you are playing with a lot of people you could play this one in groups. Once you've gathered the toilet paper, clean out a table or counter and spread them vertically until the end of the surface. Just make sure it's long enough. Then, place a cup filled with your drink of choice and make each person grab a toilet paper by the roll and try to pull the full glass towards them. Make sure the glasses aren't too heavy to break the paper. The first person to get the glass to their end and drink its content wins!

Here's how to play this one. Take a look at these Affordable Holiday Games and Activities: