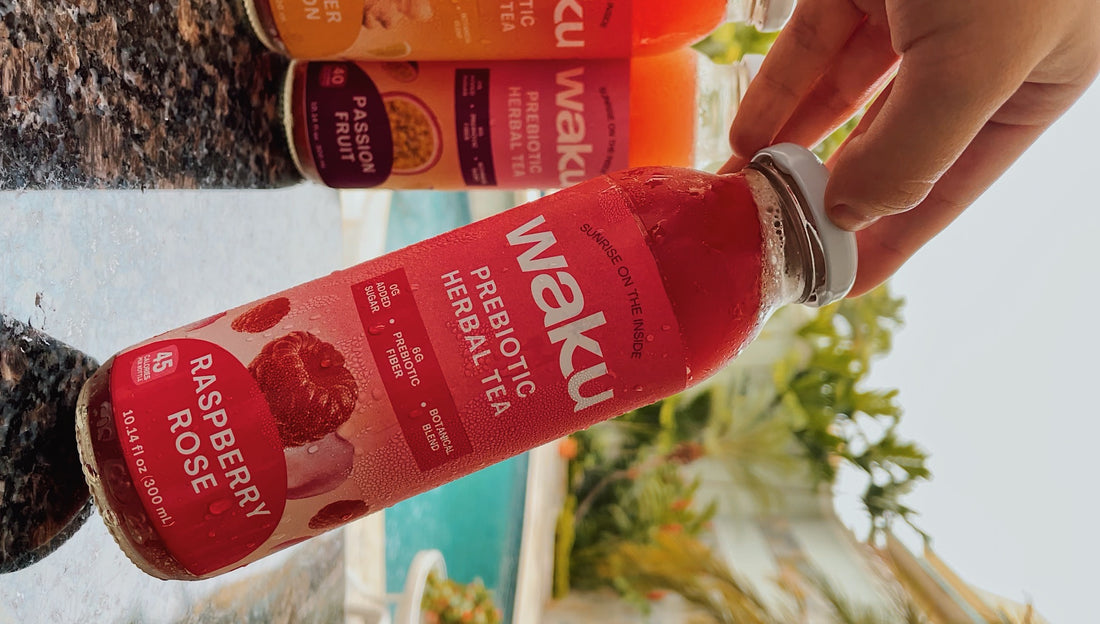 Waku Spring & Summer Berry Delicious Refreshments
The hottest time of the year is here! Spring has slowly invaded our time zone and summer is just around the corner. We know that hot sunny days are ahead of us, and that means pool playdates for the kids and a constant need for hydration. That is why, we've prepared a special selection of mocktails (like cocktails but without the alcohol) so that you can fix your kids and their friends deliciously replenishing drinks using Waku and no more than 2 or 3 other ingredients!
Pink Delight
This soft, cute and sweet beverage will be the highlight of all your summer events, whether it's a child's birthday or a pool party, this drink IS IT. Not only does this sort of mocktail look amazing, it tastes amazing as well! And the best part is, you'll only need 4 ingredients, take a look!
You will use:
- A bottle of Raspberry Rose Waku
- Frozen strawberries and raspberries
- 7 Up
- Ice
How to prepare:
This recipe begins the night before the day you want to serve it, so take this into consideration if you choose to do it.
- The night before -
Take a cup of frozen strawberries and raspberries and put them in a blender. Add a little bit of water and blend until it has a juice-like consistency. Then, pour this mix into an ice tray and stick it in the freezer to freeze overnight. In this case, we used heart-shaped and flower-shaped ice trays so that our drink has that special spring touch.
- The next day -
Pour half a cup of ice inside your favorite glass, and then add half a cup of the straw and raspberry ice. After that, fill 3/4 of the glass with 7 Up and finally, pour the Raspberry Rose Waku until the glass is full.
And voilà, add a straw and enjoy! Your kids will love this one, and if you make one for yourself as well, you could all enjoy a mocktail party!  
Ice Ice Berry
This is also a 4 ingredient recipe! But in this case, you won't need to prepare anything ahead of time. If you can't get your kid to eat berries, this is the way to do it! After they finish drinking all the liquid, the berries will have absorbed the sweetness and will taste a-mazing! See it for yourself!
You will use:
- A bottle of Passionfruit Waku
- Frozen berries
- 7 Up

 

- Lemon
- Ice
How to prepare:
Easy peasy lemon squeezy! Just pour half a cup of ice in a glass, add 3/4 of 7 Up, then add half a cup of frozen berries. Squeeze half a lemon and finish filling the glass up with a bottle of Passionfruit Waku. 
You could use a slice of the other lemon half for decoration. And there you go! Add a straw and start experiencing sunrise on the inside! Not only will these drinks refresh you and your family, they will also keep you hydrated, gut healthy and away from sugar cravings!