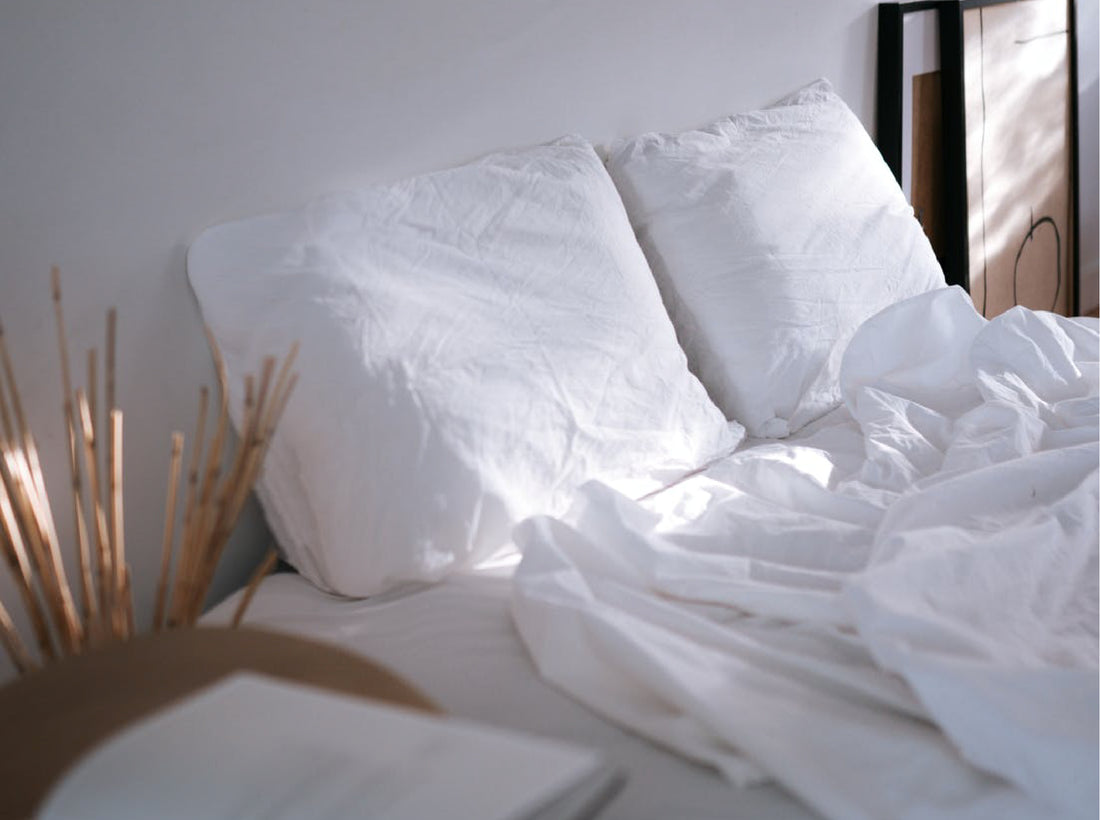 9 Tips for a Better Sleep
There have been many times when falling asleep was difficult.
There are several factors that can contribute to sleeping problems like pending activities in your head, a noisy clock or even the light from the television.
Having good nights of sleep, can help our body feel more energized during the day so we can be more productive.
When you get enough sleep, you will have a better attitude during the day. When you have a defined sleep schedule, you will be more productive during the day because you will start your daily activities earlier.
In my research on how to sleep better I found out some useful tips that I incorporated to my daily life. I was very impressed by the results I got after only the first week of trying them out. Here they are:
1. Power Down
There are many things that can interfere with our ability to fall asleep that we generally do not consider harmful to us.
Electronic devices such as cell phones, computers, digital clocks and tablets, usually have a blue soft light that can have harmful effects to our ability to fall asleep.
Having bright lights in our room before going to sleep, will cause the brain to be awake and alert.
The best thing to do is to turn off electronic devices, or dim the lights an hour before going to sleep. This way our brain will start to prepare itself for rest.
2. Cut caffeine in the afternoon.
Coffee is really tasty! I usually drink coffee multiple times throughout the day, and it is one of my favorite beverages. However, it is recommended not to drink in the afternoon because it is likely to keep you up at night.
Caffeine works as a mental boost so our brain becomes very active when consumed.
3. Have a light diet at night
We often make the mistake of eating a big meal or foods that sit heavy on the stomach at night. Even though food is delicious, the best thing to do is to eat light meals at night.
Not having enough food or eating a lot before going to bed, can disrupt your sleep, because you are hungry or have an upset stomach.
The best snacks before bed would be some tea and crackers, cereal with milk or bread with a bit of cheese. This way our digestive system won't be overloaded right before bed.
What is your sleeping schedule? Do you go to bed and wake up at the same time?
It will be easier to fall asleep if we stick to a sleeping schedule, even on weekends. This is because our body will get used to this schedule and it will be easier to go to sleep every night.
5. Do not take naps
Many time, we feel exhausted in the afternoon after waking up very early and working all day.
One of the most common reasons of why people have trouble sleeping at night, is because people take power naps in the afternoon. Our body recovers a little bit from all the activities from the day and it won't be as tired in night, making it more difficult to fall asleep.
Even though naps are amazing for boosting your energy in the afternoon, you should avoid naps if you want a good sleep at night.
6. Physical activity every day
Daily workouts, will help the body rest at night. It does not matter if it is a light workout or a very vigorous one, they both will make our bodies a little bit more tired at night.
7. Have comfortable pillows and mattress
One of the most important elements to a good night of sleep, is a comfortable and supportive mattress.
Not replacing a mattress is one of the most common mistakes. People believe that mattresses should last forever.
This is a lie!
Mattresses get old, and we should replace them when needed. Every mattress has a different lifespan, so you should make sure how long yours is. Good quality mattresses should have a lifespan of 9 or 10 years.
Another thing to keep in mind is the use of comfortable and supportive pillows.
8. Neck Position
Many times I have had neck pain in the morning when I wake up. It is awful! Because the muscles of your neck are contracted all day, and you feel very rigid.
One of the main reasons for this to happen is not having a proper pillow, which means a flat pillow or a very fat pillow. You should sleep on your back, that way your spine will aling and you will have a better sleep.
9. Do not Snooze!
Setting several alarms to wake up is one of the worst mistakes. I'll admit that I used to do this.
What I did not know, was that silencing the alarm every five minutes can interfere with our sleep. Stopping the snoozing habit will make you feel more rested and less grumpy every morning!
As they say, if you snooze, you lose!