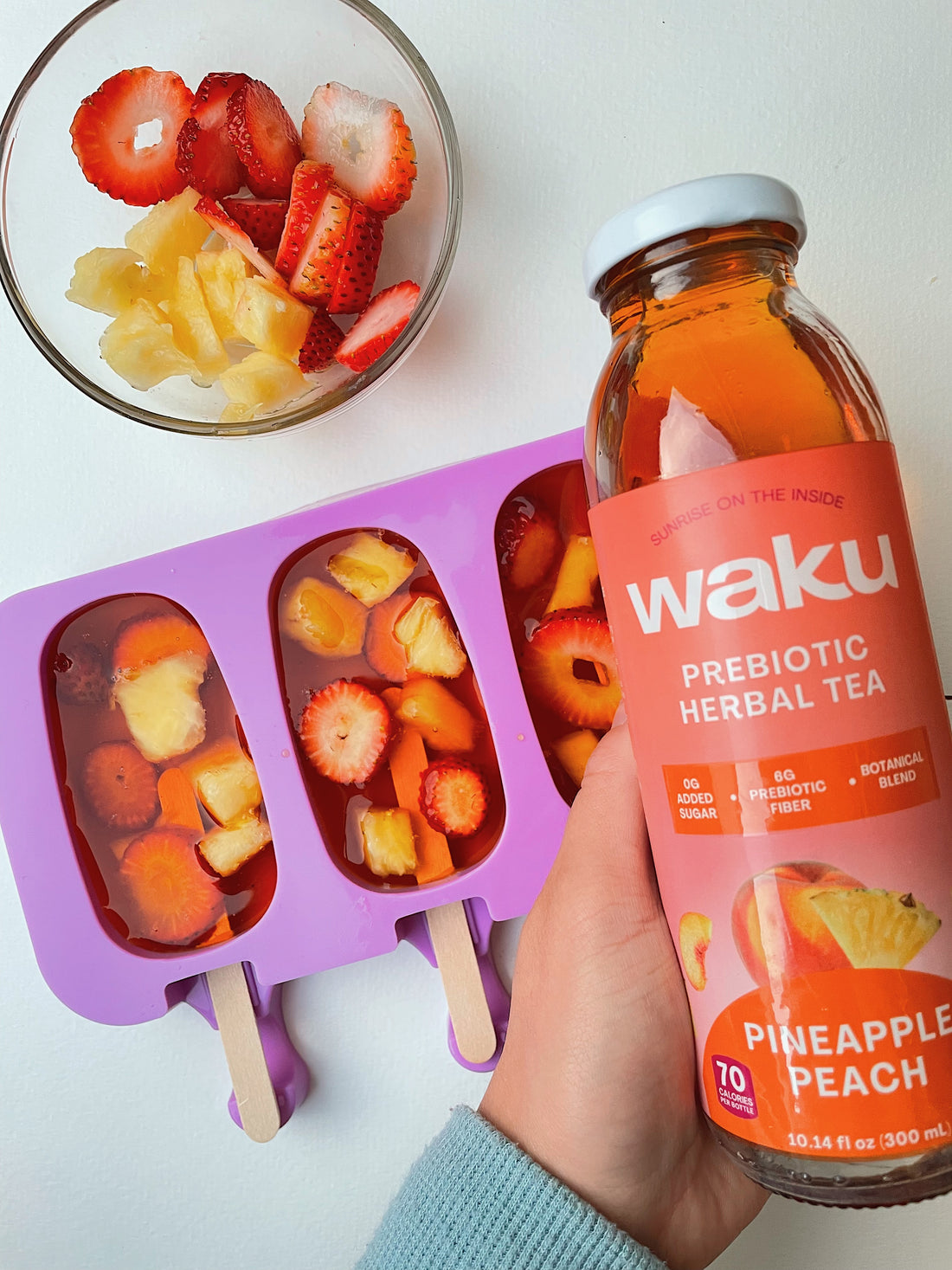 Waku Pineapple Peach Popsicles
Summer is getting closer and that means sweet treats for the kids and refreshing snacks for a play date. On this occasion, Waku brings you a delicious snack that is both easy to prepare and great to share! Here is a recipe to make sweet and fruity popsicles without any sugar! This treat will keep the kids' guts healthy, and their tummies happy. Prepare for an explosion of freshness and deliciousness!
You will need:
- A bottle of Pineapple Peach Waku
- 2 of your

kids'

favorite fruits, sliced (we used pineapple and strawberry)
- A popsicle mold
How to prepare:
Chop your two selected fruits into small pieces and put them generously in the popsicle molds. Then, pour Pineapple Peach Waku until the molds are filled and that's it! Let them freeze overnight and you'll have a healthy but very delicious summer snack for the kids to enjoy!
We hope your kids love this treat, although we are sure they will. See it for yourself!