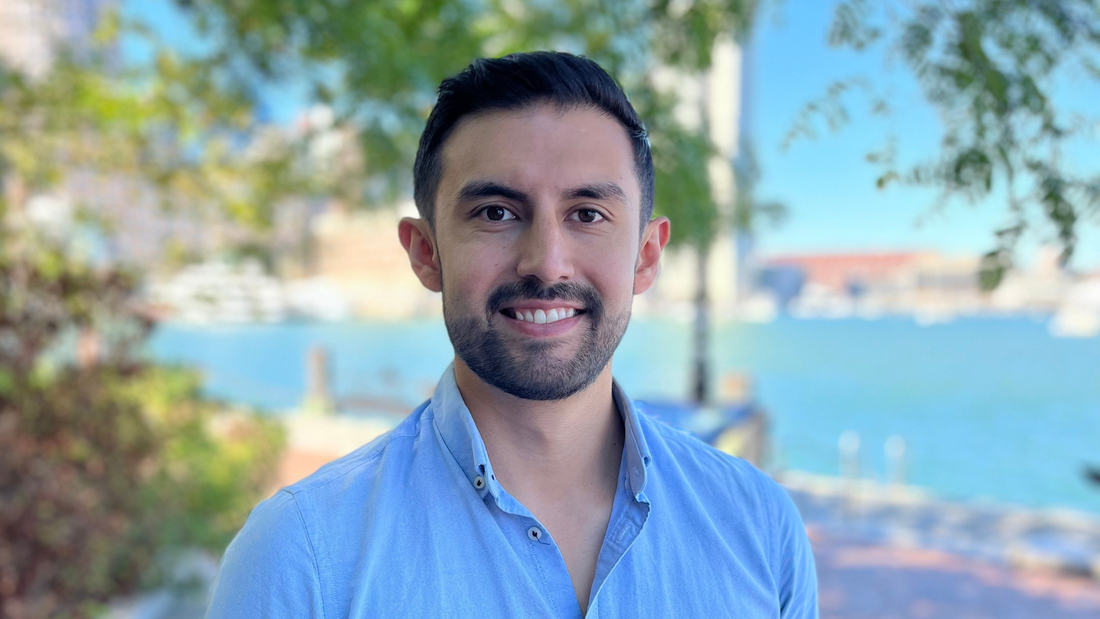 Hi there! Welcome to the Waku Blog! A space dedicated to sharing information, ideas and cool fun facts about our company and everything related to the food industry, health, wellness and living your best life with the resources at your reach. 
This is a very special and exciting edition because today we are going to introduce our founders. Yes, we know you've probably already read the short bio we have listed on our website or saw a photo of one or both of them here and there. But we want you to get to know them and understand a little bit more about Waku and the human resources behind the brand that make it so fun, fresh and loving.
Alongside this text you will find the letters "Nfw" which mean: Note From Writer. Hi! My name is Dome and I am Waku's Social Media Specialist. Besides managing Waku's social media and having lots of fun recording TikToks to embarrass myself, I also write all of the blogs found on our website, and today I will be leaving little notes throughout this text so that you can also get to know a little bit more about me as well and hopefully relate to my comments.
Without further ado, here's everything you need to know about Nico, one of the (2)  Waku founders:
Nicolás Estrella is Waku's Co founder and CMO. As a former professional soccer player, he is a very active person with great creative brains and excitement for entrepreneurship and the health and wellness industry. He is also the host of
The Sunrise on the Inside Podcast
, a podcast that shares inspiring interviews and stories from thoughtful leaders in business, health & wellness, entrepreneurship and sports. Nico interviews influencers and professionals of the industry to talk about tools, habits and tactics they use that help them feel calm, revived and rebalanced when they face challenges in life.
Nfw: My favorite episode is the one with Violet Witchel :)
For Nico, the best part about creating Waku is meeting many smart and interesting people along the way from whom he has been able to learn a lot and this has helped him grow in the business as well. As for the name, have you ever wondered what Waku means? Well actually, Nico was the one that came out with that name! Waku comes from a Quechua word (the native language of the indigenous tribes in the Andes mountains of Ecuador) that means "together". "That sense of community and togetherness is really important for me and how we want to build our company", Nico says.
Nfw: Ok Nico,  now tell us a funny anecdote you have since starting Waku!... When they were just starting Waku him and Juan used to bike around Boston to try to get Waku in as many stores as possible. Just with a cooler full of Waku on our bikes, we would visit 12-15 stores per day, biking around 8 hours starting at 7-8 am. "This was brutal!". Out of 10 stores, probably 1 would say yes to them, and some of them were not nice about it, they would kick them out of the stores. One time, Nico  tried to sell to a convenience store and the lady who was selling was not amused with him at all. She had a thick Chinese accent, and mixed with his thick Ecuadorian accent it was hard to understand each other. After some back and forth of him trying to explain why Waku would fly out of her shelves, she just got pissed and kicked Nico out of the store! When he went out, it was pouring rain. Apparently, it was impossible for him to get on his bike or another place without getting soaked. So guess what? He came back to the store, and as the lady was ready to kick him out again he told her that he wasn't going to try to sell her again, but just needed to stay in her store for a bit until the rain stopped. Eventually she agreed and then Nico spent the most awkward 30 minutes in complete silence inside a tiny convenience store, just staring at the lady without saying a word. When the rain stopped, he was ready to head out and just to break the awkward silence Nico said: you sure you don't Waku? Nfw: Lol! "I swear I thought she was going to throw something at me so I ran out of the store and went on to complete my bike route". 
Nico's favorite Waku flavor is Passion fruit and his favorite memory since starting the company was celebrating with the team when Waku got into Market Basket in 2019. For him, staying in the game long enough and not quitting at the least inconvenient may get you to experience occasional "lucky breaks". As for the rest of the team, Nico thanks them for helping him be a better leader every day and hold himself to higher standards. Nfw: Aaww, thank YOU. 
When asked what is the best advice he's ever gotten, Nico said "building something great takes time, you have to be patient. You have to focus on what you have on your plate at the moment and complete those small tasks the best way you can. As they say: building a cathedral is done one brick at a time". As for his inspiration, Nico truly admires his parents but also entrepreneur, author and keynote speaker Jesse Itzler. He also recommends listening to Tim Ferriss' podcast: The Tim Ferriss Show.
To close this amazing Blog where we've gotten to know a little more about Nico and his life in relation to Waku, it must be said that his true passion and calling is entrepreneurship. He truly believes on the impact it can create and continues to learn more about how to improve in that field every single day.
Nfw: It was a pleasure getting to briefly interview Nico and understanding more of this dream that has now become Waku. Thank you for reading this and keeping up with us, we truly appreciate each and every persona who has, is and will continue to be a part of this incredible journey.